Staff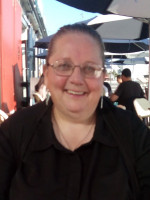 Dellwyn Moylan
Manager - Mid Canterbury
Dellwyn joined Volunteering Mid & South Canterbury in 2016. Ashburton has always been Dellwyn's home, so she has great networks to call on to help volunteers find a suitable role.
Her background is in Social Services and community organisations such as the Ashburton Information Centre, the Church and Caring for Carers.
Outside of work and community volunteering she is a Funeral and Marriage celebrant. Dellwyn has been volunteering for 40 years and currently volunteers for St John as a Caring Caller, NZ Red Cross as a individual member and Civil Defence. She is enjoying one off volunteering projects such as Poppy Flight and volunteering with Operation Protect, collecting for organistions, letter writing and baking
Dellwyn has been recognised for her volunteering with the regional area Quota International Young Women's Community Service Award and the gold Volunteer Co-ordinator's of Ashburton District, Certificate of Appreciation
Haidee Woods
Manager - South Canterbury
Haidee moved to New Zealand with her family in 2019 and found Timaru to be their new home. She was the Marketing & Communications Manager at a financial and corporate advisory firm in Asia. Before that, she was an Administrative Assistant to the National Director of World Vision Thailand and have had the opportunity to work with local, regional, and international members of the organisation. With her previous positions, she had built a network of professional contacts who are top management executives.
She joined Volunteering Mid and South Canterbury in April 2022 and is very excited to learn about community organisations and be part of the organisation to continue to support in promoting our vision as a one-stop shop for all things volunteering.
When she is not working, she is busy with raising their 4-year-old daughter with her husband, serving at her local church or baking chocolate liqueur cakes!
Board Members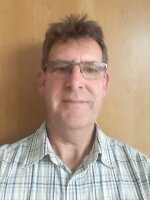 Mark Lowen
Treasurer
Mark has been in Timaru for about 30 years having spent 8 years in England. Not knowing anyone when he first came to Timaru, Mark emersed himself in sport and community groups that he was passionate about, including the South Canterbury Squash Racquets, Timaru City Football, and South Canterbury Drama League (SCDL) clubs. Along with being involved with these committees at different times, Mark is also on the board of Creative corner Early Learning Centre, and SCDL.
In 2011 he was majorly instrumental in the construction of the South Canterbury Roller Skating Club banked racing track and clubrooms.
Currently he is on the SCDL Musical Theatre, and Central South Cycle Trail committees, as well as being on the Community Accounts services board.
Mark finds that, to be a member of a community, one must be involved in a community.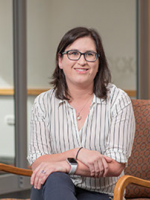 Stacey Blissett
Board Chair
After some time in Palmerston North and Wellington, Stacey Blissett returned to Timaru in 2015 and is working as a lawyer at Timpany Walton, a local law firm.
Outside of work, she has recently joined the Volunteering Mid & South Canterbury board and the Community Accounts Service board.
Stacey and her husband enjoy spending time looking after their three, very spoilt dogs.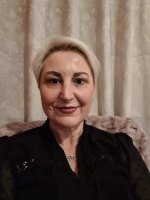 Rachel Holley-Dellow
Board Member
Rachel moved to Canterbury in 2006 to study at Canterbury University and after a period in the North Island, returned to the region in 2016.
Through various Human Resource roles, Rachel has had the good fortune to work in both Mid and South Canterbury, predominantly within Local Government.
Rachel has volunteered previously in a Church setting, and with Community Law Canterbury, and is excited about the opportunity to give back to an organisation that supports volunteers and volunteer organisations.