Staff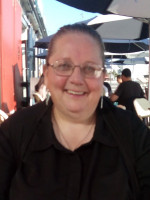 Dellwyn Moylan
Mid Canterbury Co-ordinator/ Kairuruku
Dellwyn joined Volunteering Mid & South Canterbury in 2016. Ashburton has always been Dellwyn's home, so she has great networks to call on to help volunteers find a suitable role.
Her background is in Social Services and community organisations such as the Ashburton Information Centre, the Church and Caring for Carers.
Outside of work and community volunteering she is a Funeral and Marriage celebrant. Dellwyn has been volunteering for 39 years and currently volunteers for St John as a Caring Caller, NZ Red Cross as a Branch member and Civil Defence. Dellwyn has been recognised for her volunteering with the regional area Quota International Young Women's Community Service Award and the gold Volunteer Co-ordinator's of Ashburton District, Certificate of Appreciation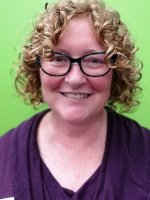 Lou Billinghurst
Manager - South Canterbury
Lou joined Volunteering Mid & South Canterbury in 2017, she has taken a major career change by joining the community sector after spending the last 17 years working as an accountant and prior to that as a textile dyer.
Lou manages the office in Timaru and is an enabler as she works closely with community groups enhancing their ability to do the thing's they know best, better. Her role includes supporting and mentoring community groups, facilitating training sessions and forums, and promoting the importance of volunteering in our community
Board Members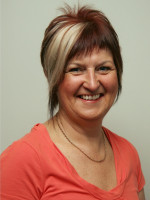 Linda Kenny
Board Chair
With a background in education Linda moved to the Timaru district in 1988. She has extensive knowledge in the capability of sporting organisations and has been on the Squash NZ board for nine years.
Linda joined Volunteering Mid & South Canterbury in 2014 and became board chair in 2015. Linda has been a long serving board members of a number of local community organisations. Currently,
Linda is a Community Services Board member, Squash NZ Hall of Fame board member, Squash Midlands Board secretary and Timaru squash club committee secretary. She also finds times to volunteer to coach squash, support her local Rosewill community and enjoy gardening, landscaping and biking.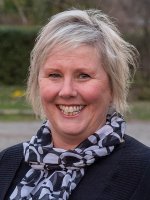 Janene Adams
Vice Chairperson
Janene, originally from Christchurch, has lived in Geraldine for over a decade with her two school aged children.
Janene's professional background is in Human Resource Management and she had held positions in both small non-profits and large multi-national corporates. She holds a bachelor's degree in Human Resource Management, a Post Graduate Diploma in Personnel and Development and is a chartered member of the Institute of Personnel Development (UK).
Janene is the Promotion Coordinator for of Geraldine.nz, which allows her to connect with many different people and groups across our community. She is also an elected member of the Geraldine Community Board, a member of the Geraldine Combined Sports Association board and Bike Geraldine.
Janene is passionate about community volunteering and like many parents has spent time volunteering in a range of clubs and groups to support her children's interests.
Belinda Brand
Board Secretary
Belinda has been a Board member for Volunteering Mid & South Canterbury since 2016.
Her background in the Volunteer sector involves 10 years as a Volunteer Coordinator for IHC and currently she is the Manager of Volunteer Services for Hospice Mid Canterbury.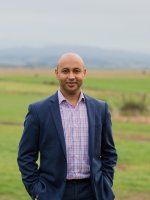 Kalpesh Hari
Board Tresasurer
Kalpesh is a Fiji Indian and has been living in New Zealand for 21 years.
He moved to Timaru in Feb 2003 and is now a Director of HC Partners LP, a local chartered accounting firm, and is married to Priya and they have two beautiful sons, Devansh and Pranil.
He enjoys most sports but squash is his main sport, which he plays competitively as a member of the Timaru Squash Club. Outside of work, Kalpesh is on the Finance sub-committee for the South Canterbury Indian Cultural Society and he joined the Board of Volunteering Mid & South Canterbury in 2018, and the board of Community Accounts Service.
Timaru has given Kalpesh a lot of opportunities over the years. It is Kalpesh's absolute privilege to be part of such a talented and dynamic Board and it is great to be giving something back to the community.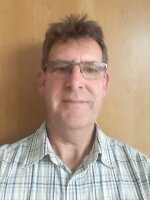 Mark Lowen
Board Member
Mark has been in Timaru for about 30 years having spent 8 years in England. Not knowing anyone when coming to Timaru he emersed himself in sport and community groups that he was passionate about. Joined the South Canterbury Squash Racquets, Timaru City Football, and South Canterbury Drama League (SCDL) clubs, and has been a member of all these clubs' committees at some point, as well as being on the board of Creative corner Early Learning Centre, and SCDL.
In 2011 he was majorly instrumental in the construction of the South Canterbury Roller Skating Club banked racing track and clubrooms.
Currently he is on the SCDL Musical Theatre, and Central South Cycle Trail committees, as well as being on the Community Accounts services board.
Mark finds that, to be a member of a community, one must be involved in a community.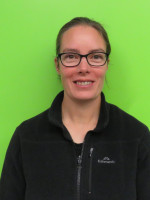 Helen Beveridge
Board Member
Helen worked in accounting for 10+yrs before switching over to the not for profit sector. Helen and her husband a run our own accommodation business and run around after our 2 children and their various activities.
Growing up in a small community, she saw that the parents just got stuck in and helped with the various clubs and sports that she and her friends were involved in. That is how she now parents as well,. Helen said there is no point in sitting around watching you might as well get stuck in and help" - by another name volunteer.
Helen has been part of the South Canterbury Roller Sports Club Committee in different roles for 5 years. She was Treasurer for Plunket for 4 years, as well as helping with the finances for the Timaru Soap box derby for the last 3 years.